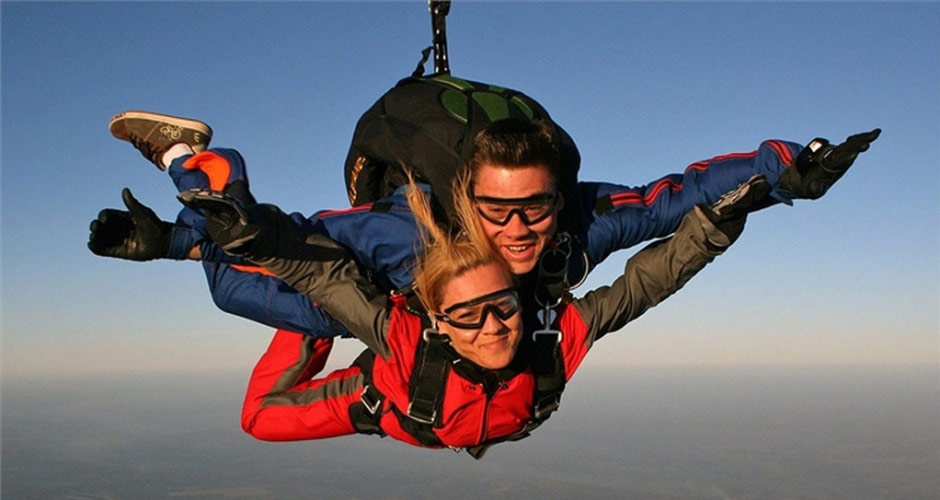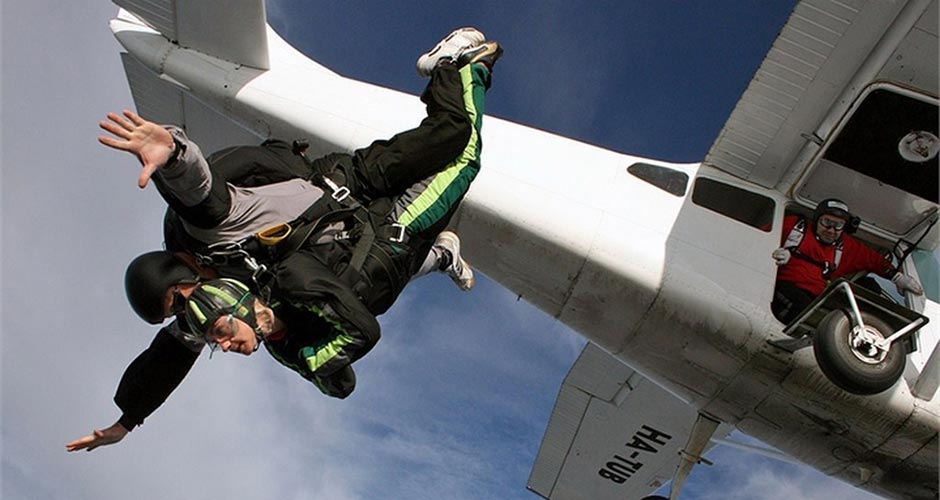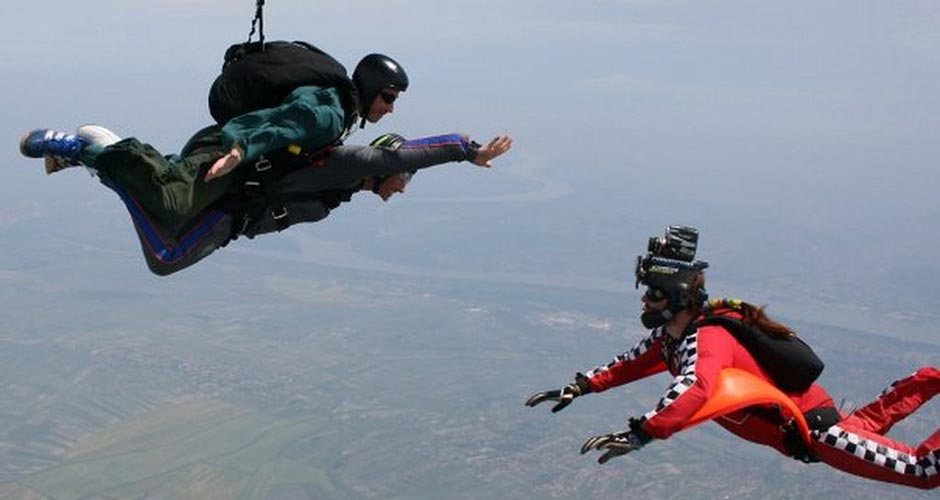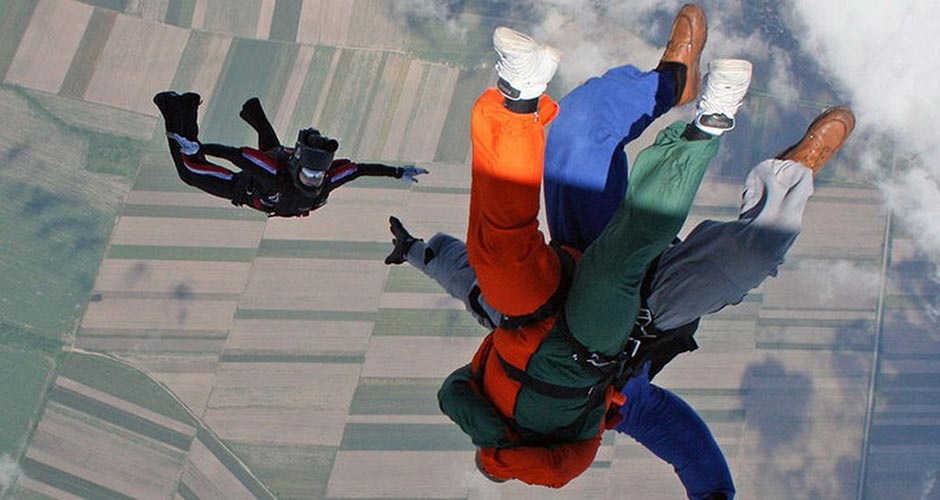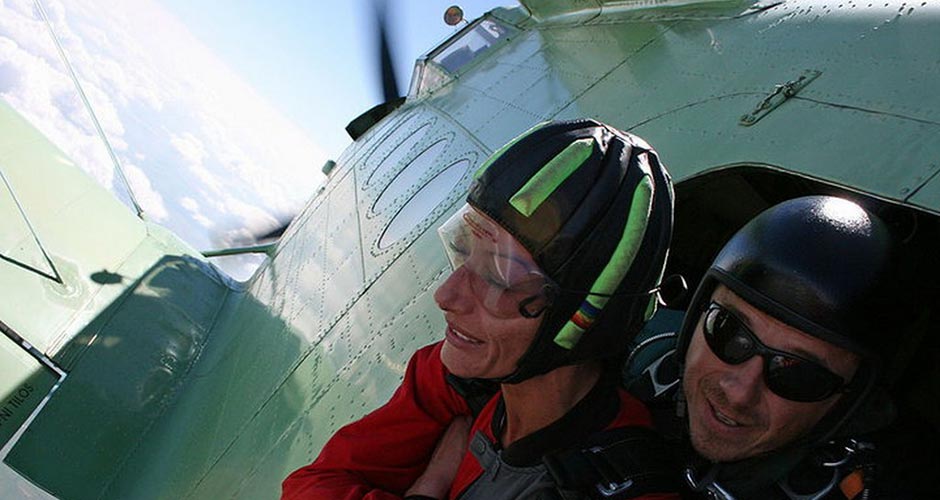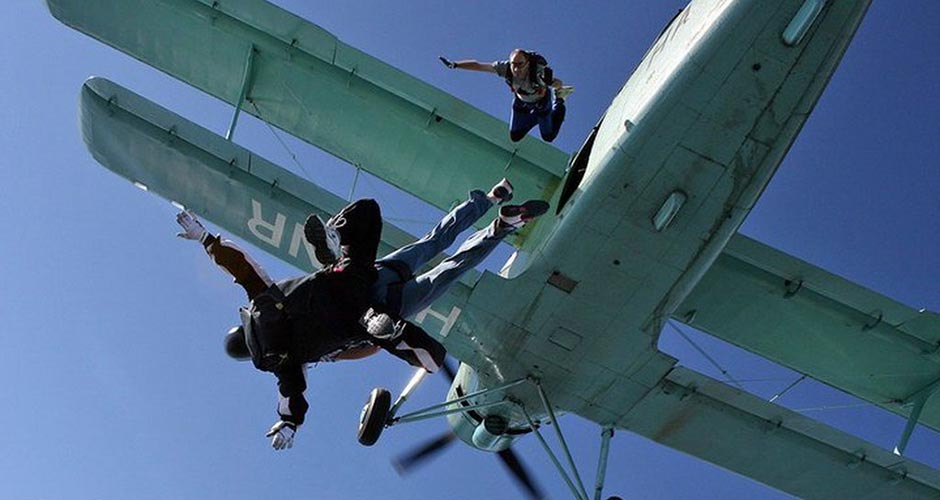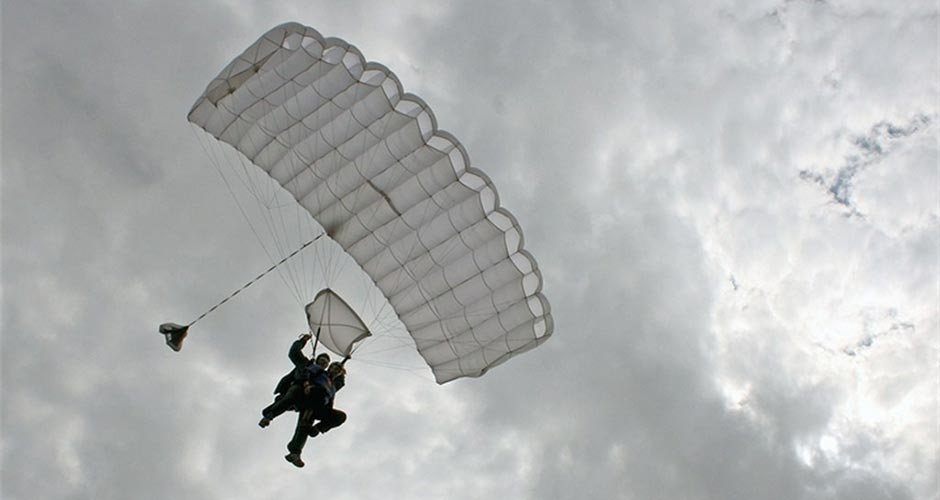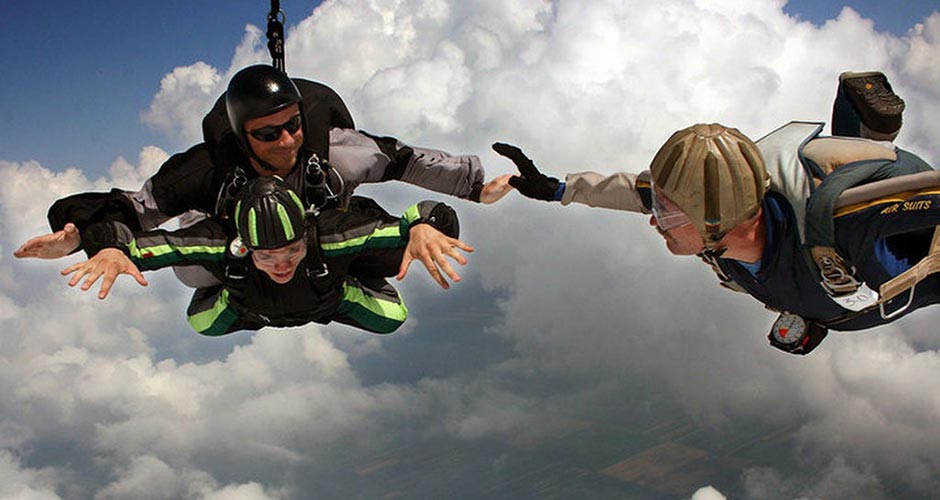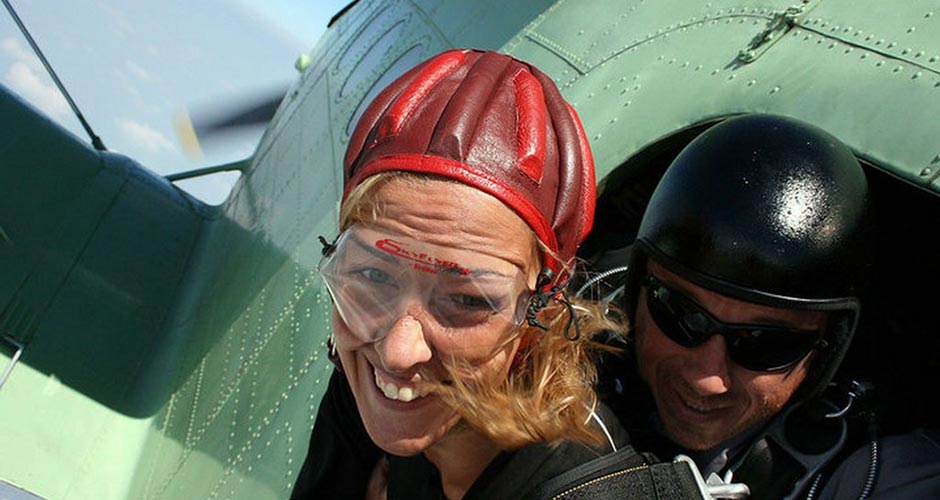 A tandem jump from 3000 meters + videotaping during the freefall
Tandem parachute jump is being performed with a tandem master, specially trained, experienced instructor and skydiving student. The student can be you or someone you want to make happy or surprise for a birthday or other occasion.
This type of skydiving became very popular because it does not require a long and grueling training nor a medical examination which usually lasts for a few days … It costs 10 times less than conventional training that you would have to pay to get to the level of training to jump from a height of 3000m.
The height is 3000 meters and a free fall from that height during a tandem jump takes about 40 seconds, which depends on the weight and height of a jumper. After opening the parachute at about 1200 meters, the dome flight takes about 5 minutes, during which one can enjoy the stunning view that stretches from that height. If you want to try to manage the open dome, ask your tandem instructor for showing you the tricks for flying through the air.
The plane needs about 25 – 35 minutes of flight to reach the height of 3000m, depending on the type of aircraft from which you'll jump. General impression of the first-time jumpers is that the time elapses much faster than usual.
For skydiving you must be at least 16 years old so don't forget to bring the identity card or other document that proves your old enough for this adventure. Minors can jump with the written permission of parents and if you have more than 100 kilograms a special agreement with the organization of the jump is needed.
We offer additional service of photographing and video recording the tandem jumps. The service includes a minimum of 30 digital photos and video of the tandem training, a flight, the entire duration of the jump and landing by parachute. Video of the jump is available for you few days after your jump in DVD format along with digital photographs.
Tandem parachute jumps - PRICE
Tandem jump from 3000 meters height: 150 euros
Video recording your free fall + 50 euros