---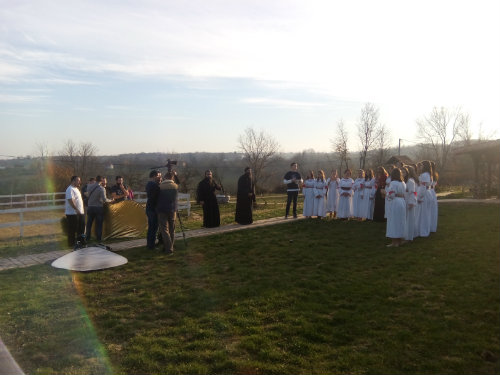 Ensemble "Djurdjevi Stupovi" made a new music video in a spot with beautiful nature that is only 30 minutes drive from Belgrade.
Last sunny days of autumn were used for making a new music video by ensemble Djurdjevi Stupovi in a beautiful natural environment near the city of Mladenovac and mountain Kosmaj.
The entire choir of "Blagovesti" church in Mladenovac became a part of the ensemble Djurdjevi Stupovi. Beside many joint and guest performances father Gerasim a monk from the monastery of "Djurdjevi Stupovi" and father Aleksandar a priest of "Blagovesti" church form Rajkovac organized the making of the music video for a pre-made studio recorded song.
One part of the music video was made in the ambience of the ethnic village "Vujić" in Amerić on the slopes of mountain Kosmaj and during that time in the scene appeared horses from the riding school after witch a joint lunch was organized in an Inn on the property.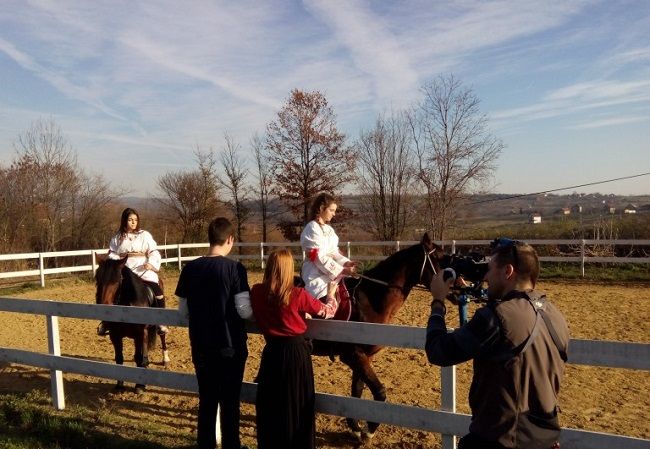 Balkan-Inn prepares on this location, rooms with straw mattresses for guests that want to relax and take a break from everyday stress and spend time with horses, alpine goats and other animals together with dining on traditional local food recipes made by order and in agreement with guests. Many activities in nature are planned and also educative family weekends are available…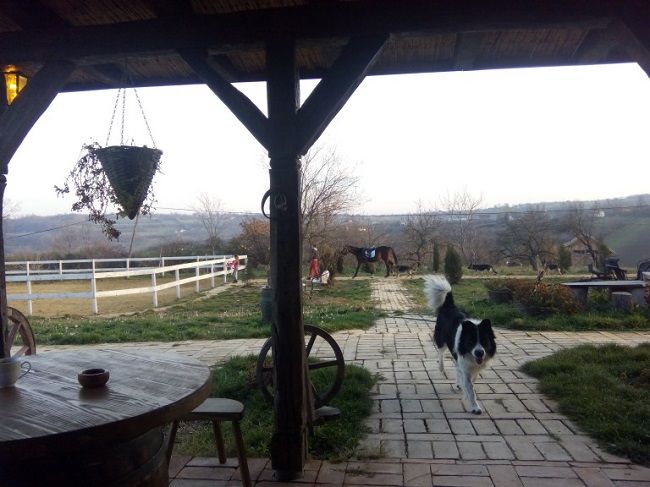 Soon the complete offer of ethno village Amerić on the slopes of mountain Kosmaj will be available on our website www.jahanjekonja.com and our contact number is +381 65 33 44 544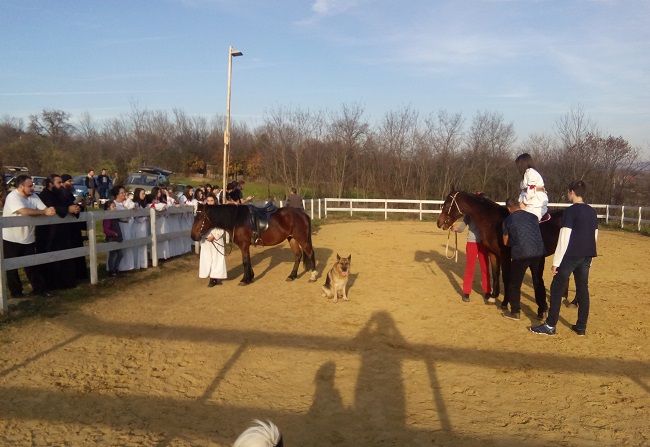 We thank the ensemble "Djurdjevi Stupovi" father Gerasim and father Aleksandar, cameraman Dragan and the rest of the crew for choosing our homestead for making a music video that brought us joy during Christmas holidays and many more times when this music video vas aired on "Prva" and other TV stations.