---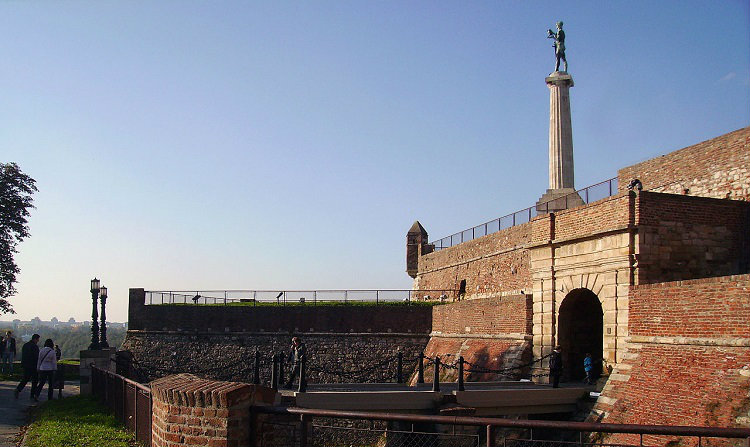 Belgrade has become very attractive to tourists from all overthe world in recent years. They are usually complex in assessing that ourcapital is not one of those cities that will enchant you with the beauty on thefirst look, but after a few days, and even hours spent in it, tourists learnhow the city "breathes" and fall in love with him, which make themreturn again and again with the desire to discover all the charms of Belgrade.
How to save time
If you come from the country or abroad with your friends andhave a limited time of residence, first of all remember that most cultural andhistorical sites are not located in one location, in the very center of thecity, but many of them are miles away. We recommend that, if you want to visitas many of the most attractive destinations as you like, you decide to rent acar agency. City transport in this respect is not a good choice, because itthreatens to waste too much time going from one end of town to another. Carrental agencies usually have special weekend deals, and if you do not choose aluxury car, but a small city car, this will not cost you too much.
How to choose the right accommodation
One way to save is to choose an apartment instead of a hotel accommodation.Apartments Belgrade offer you the possibility, according to your taste andpocket, to choose exactly the type of accommodation that suits you. You canchoose apartments in the very center of the city, where you can find all themost important institutions, cultural monuments, exclusive restaurants andboutiques in just a few minutes walk, and you can also decide for morefavorable apartments away from the center, in peaceful settlements, where aftera full day by city, you can take a break and relax.
Organized tourist tours in Belgrade
Sightseeing of Belgrade by driving in an open bus, as well assightseeing of Belgrade from the river or from the air are just some of thepossibilities to inject all of its sights and tourist attractions. Organizedtours with licensed guides do not simply mean a simple walk around the city,bicycle or tours are now organized, as well as sightseeing of the city by tramor scooter, and all of these tours mean that the guide is present. If your stayis limited, we certainly do not advise you to explore for yourself, because youcan lose valuable time, but rely on a professional person who will brieflyintroduce you to the history of Belgrade and visit with you all the mostimportant cultural and historical monuments.
Which locations should you visit?
Kalemegdan, the largest cultural and historical park inBelgrade, with a special accent on the fort and a view of the mouth of the Savainto the Danube from the Kalemegdan terrace.
The narrow center of the city, which includes Terazije, Trgrepublike, Knez Mihailova as the main city promenade.
Bohemian Quarter, Skadarlija, where you can enjoy the mostdiverse offer of food and drinks alongside sounds of old music and a view ofthe cobblestone.
Temple of St. Sava in Vracar, the largest Orthodox temple in theBalkans.
If there is time, organize a trip to Ada Ciganlija, Kosutnjak orAvala, visit Savski kej, take a walk through King Alexander's Boulevard, cometo Tasmajdan park and visit Zemun and Gardoš Hill as its main attraction.
Enjoy the time you spend in this magical city and come backagain, because Belgrade is full of secrets waiting for you to discover them.